We developed a commemorative coffee table book that tells the story of how the hospital went from concept to completion—and how donors made it happen. To create something memorable, our team partnered with a paper engineer, watercolor artist, printer and book bindery to create stunning, highly detailed pop-ups that brought the story to life.
Each book was customized and included photos of the donor at the grand opening celebration to make this even more personal and impactful.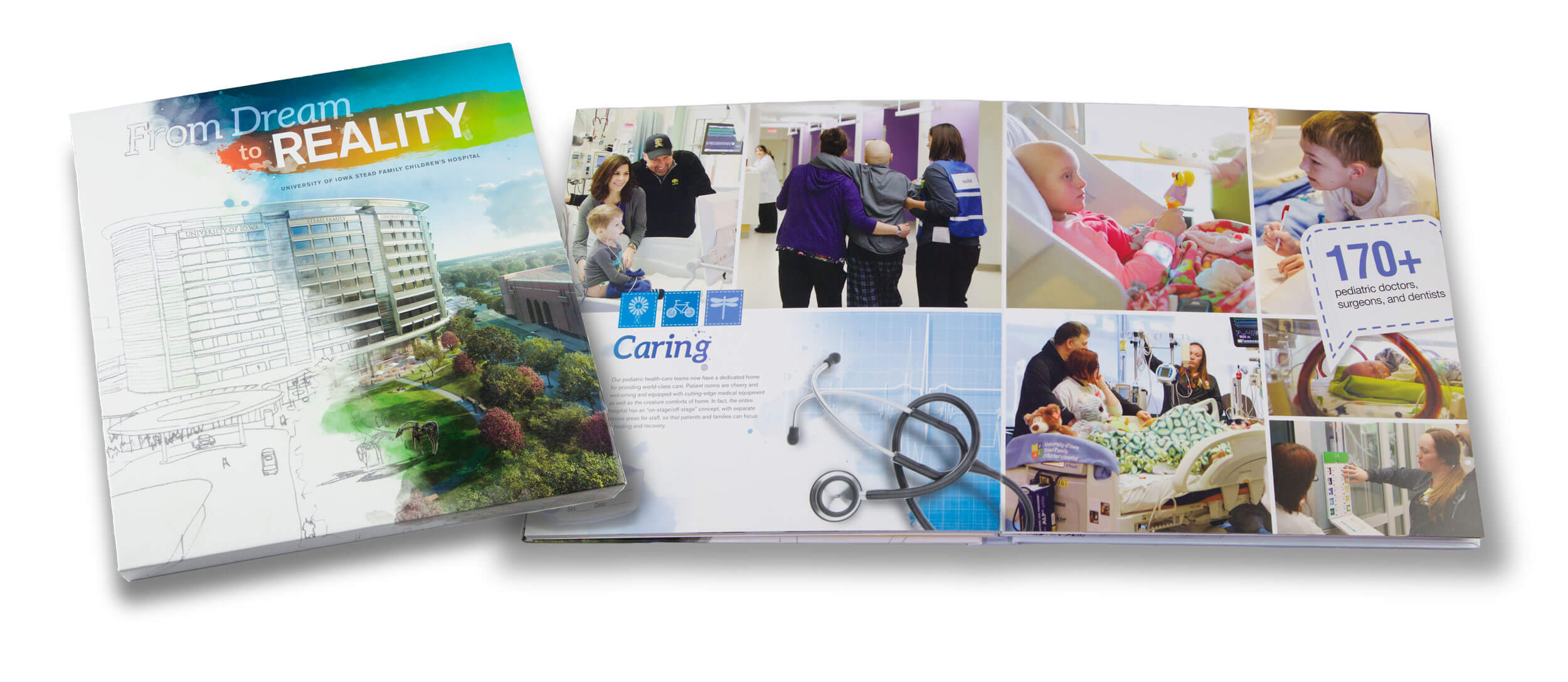 From Dream to Reality Video
de Novo worked closely with the University of Iowa Center for Advancement team to document the process and show off the finished product. Watch as Creative Director Seth Friedman talks about the work, creativity and collaboration that went into the book.