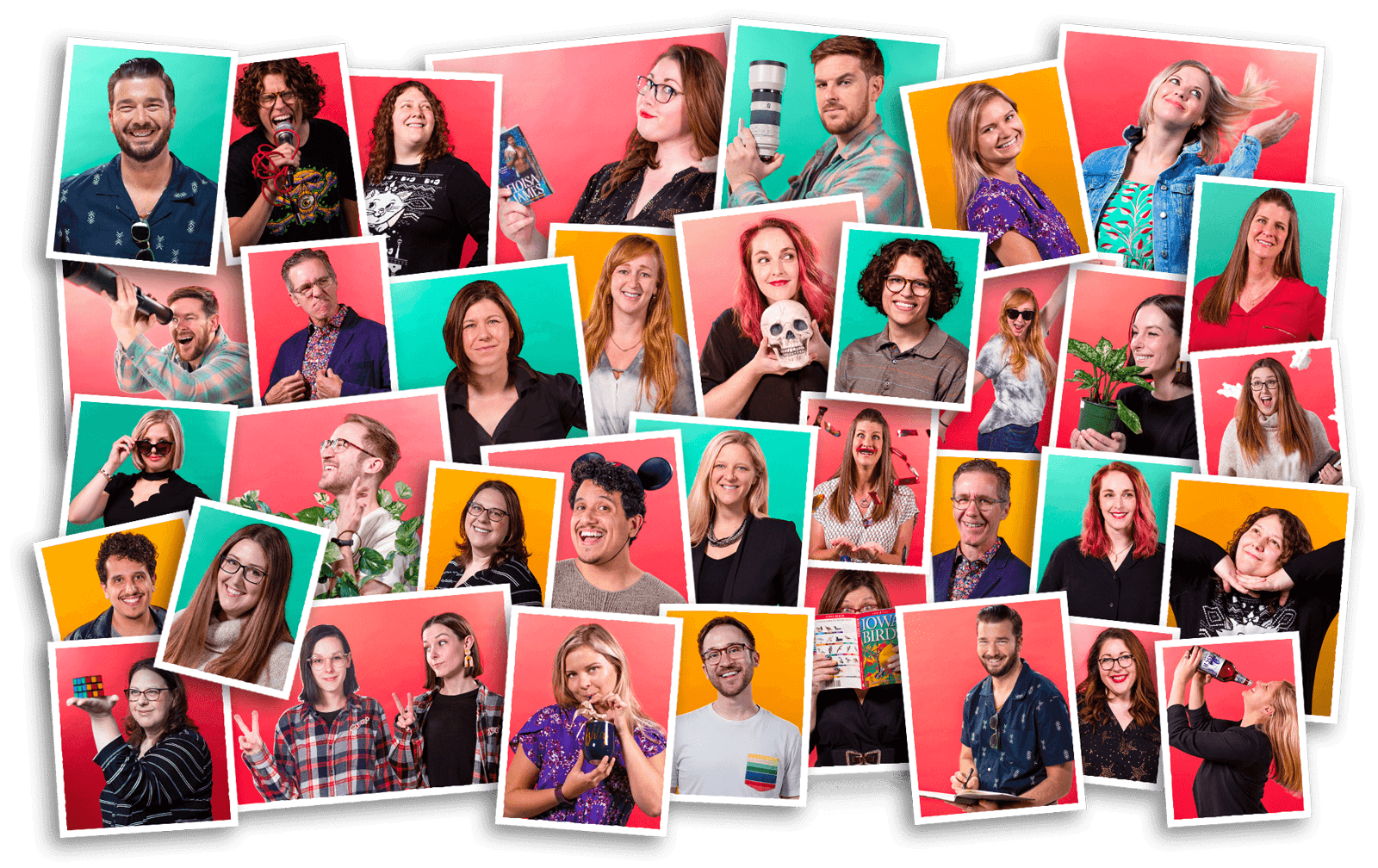 Curiosity hasn't killed these cats.
In fact, it's what fuels their creativity.
Our company culture thrives on open, collaborative spaces and semi-offensive GIFs. We hire the best of the best, treat them with ice cream and respect, then unleash them on unsuspecting grateful clients.
We work in a big open office, which lets us collaborate and weigh in on projects as a team. We leverage our combined curiosity to give clients our best strategy and creative. It keeps things fresh…oh hey, like our name! See what we did there?
We find connection and inspiration in creative play at de Novo. We use team meetings and outings as a way to fuel our crazy ideas, which we shape and craft into strategy, brands and campaigns for our clients.

We're more fun

than a barrel of monkeys.

Meet the
de Novo fur squad.