We created a longform video and a series of vignettes centered around "Own It Moments"—the times when we must confront expectations, defy them and emerge as our true selves. The result was affirming and empowering. Social ads and a campaign microsite were also developed to bring the concept full circle.
Video and digital ads directed users to a microsite devoted to these "Own It Moments." Here, users could find empowering messages and tips for conquering stress and uncertainty, as well as related botanical products featuring wellness benefits specific to their concerns.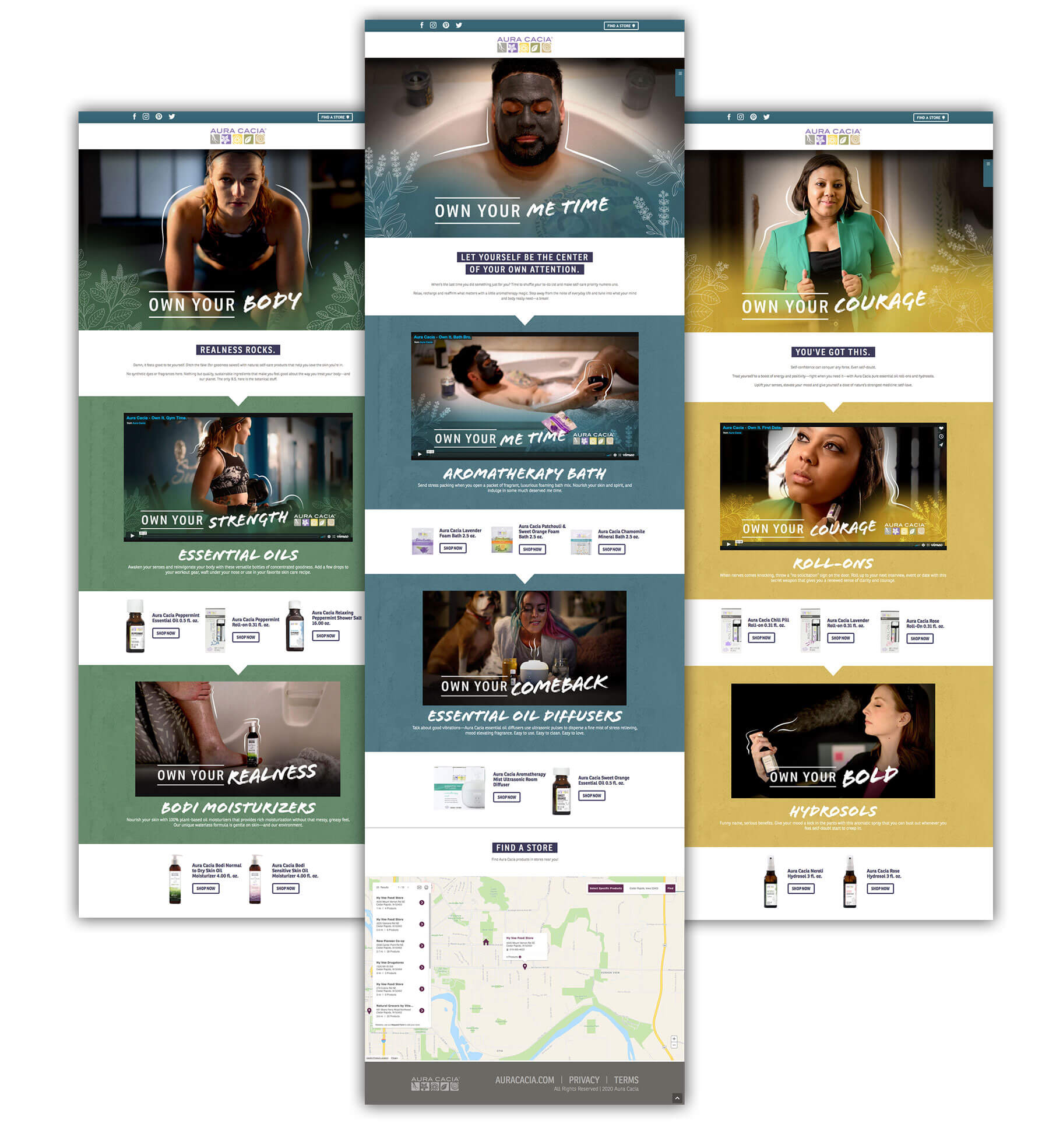 The Aura Cacia team ran the "Own It" materials on Facebook as a brand lift campaign. Ads ran across FB and Instagram in varying lengths and messages, optimized to the specific audience. The campaign introduced Aura Cacia to new fans, while showing a refreshing side of brand to tried-and-true customers.
The video campaign features three main story arcs with smaller, empowering moments sprinkled throughout. Our heroines and heroes weren't afraid to buck stereotypes, demonstrating strength, courage and positivity as they faced their "Own It Moments." A longform video wove all the stories together, while shorter versions were created to highlight specific moments for targeted digital ads.